Attention grabbers, awareness and engagement catalysts, conversion rate boosters. If you haven't guessed already, we're talking about popup forms. And yes, when utilized properly, they can bring multiple benefits.
But how can you make them work for yourself and your audience?
To help you decide what might work best for your business, let's first talk about the main benefits that popup forms can bring.
Grabbing attention
Since the background generally goes dark when popup windows open, they basically command attention. Furthermore, popup forms usually only ask for two or three fields and if you add proper branding and a compelling and benefit-driven description to this combination you'll get your visitors' full attention.
Raising awareness and increasing engagement
Getting people to sign up and request free downloadable resources such as e-books, tip sheets or checklists will help you generate brand awareness as offering discounts and running giveaways will increase engagement.
Increasing sign-ups
Setting clear expectations and making sure your offer is value-packed will make your conversion rate go up. You will unquestionably see an increase in sign-ups precisely because of that, of the ease of use and the fact that  demand attention.
Now that we talked about the benefits, here are 3 practical examples of how you can use popup forms efficiently.
The auto-popup newsletter form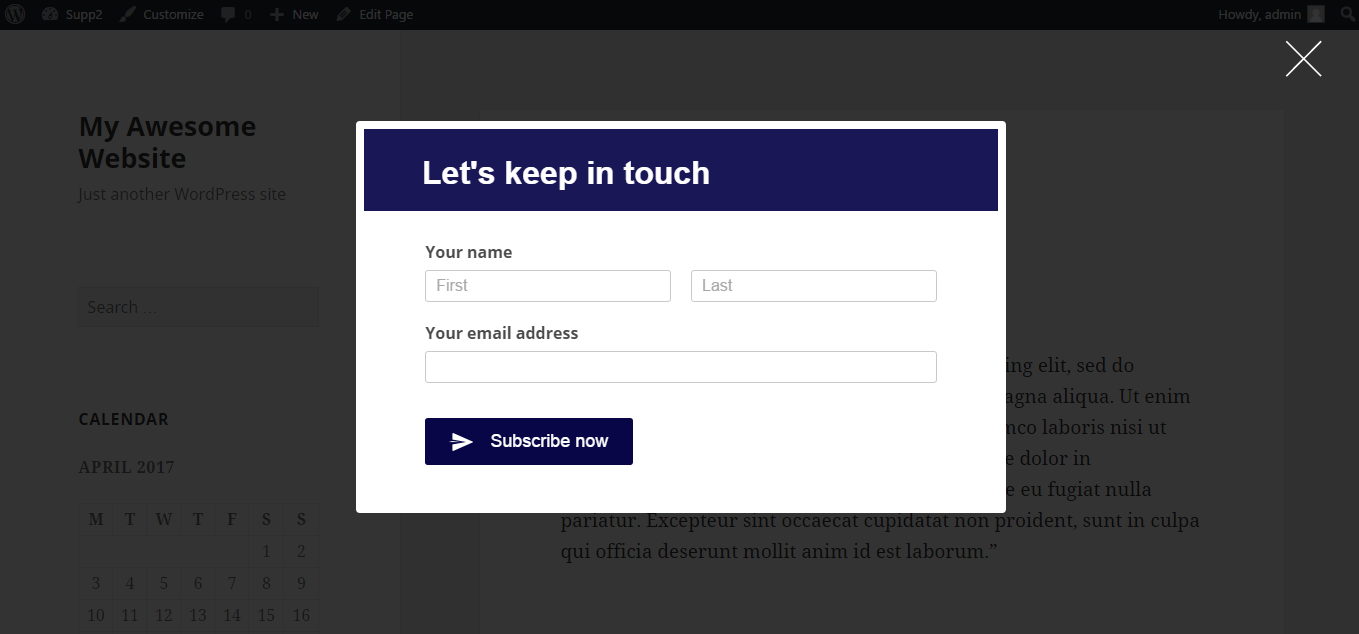 → Allows you to easily collect emails from website visitors
→ You can set up the form to open on your page when the user wants to leave the website
→ Customize it by adding text and images
→ Create new subscribers by integrating the form with an email marketing app. You can use apps such as MailChimp, ExactTarget, Active Campaign, Vertical Response, iContact or GetResponse to gather all your subscribers' email addresses.
The giveaway popup form

→ Increases audience engagement
→ You can enhance the surprise of receiving something for free by displaying the form on the page after a specified period of time.
→ For a greater impact add visual elements
→ Visitors will be able to spread the news if you add social sharing buttons on the form
→ Store the requests in your own Google Drive spreadsheet to easily manage them
The lead generation popup form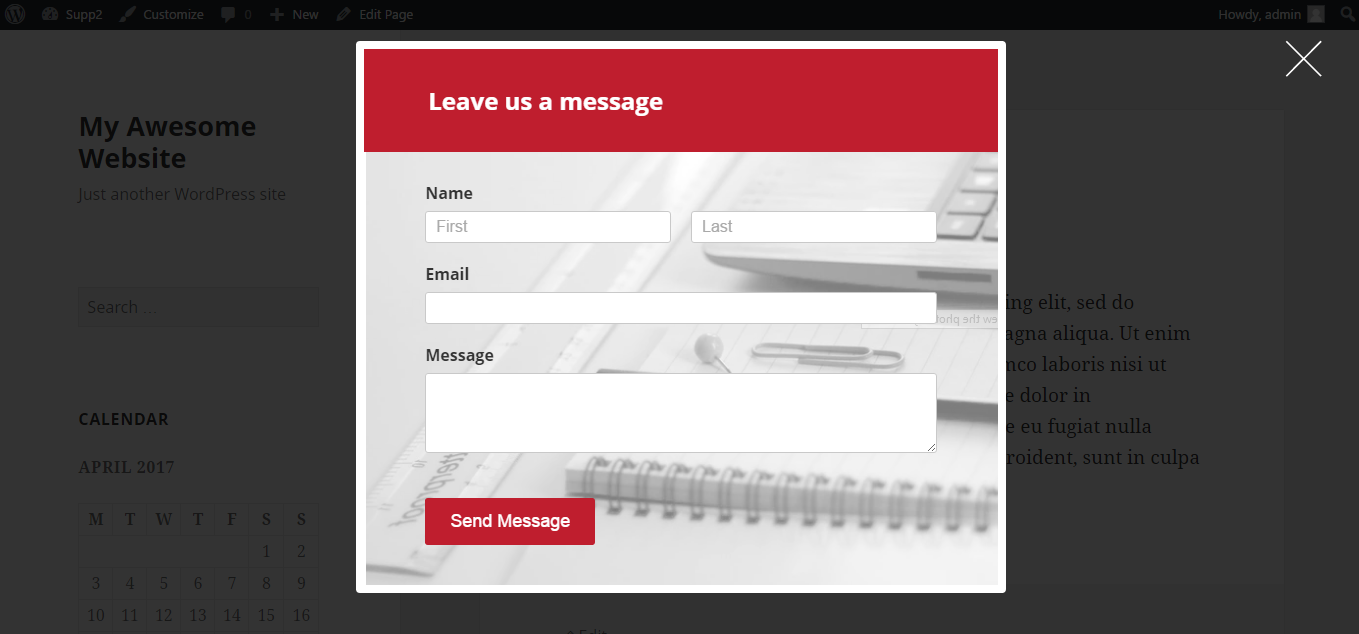 → You can welcome visitors through a popup contact form that shows up when a text, an image or a floating button is clicked
→ Customize the trigger element: change the text, use your own image or position the floating button to the left, right or bottom of the screen
→ The floating button has the benefit of accompanying your visitors across all website pages
→ You can receive all information via email and easily reply if needed, or send an autoresponder right after the form is submitted
What are your thoughts? Ready to give popup forms a try?
The following two tabs change content below.
Latest posts by Ioana-Rebeca Glitia (see all)