Whether you are an event planner or you have a business and you need to organize and host an event, you might need some inspiration at some point. Hosting events is a great way of interacting with clients, creating connections and increasing brand awareness.
This list of websites where you'll find inspiration for your events, latest news and  trends will come in handy. Keep reading  and you'll find a bonus tip at the end of the article.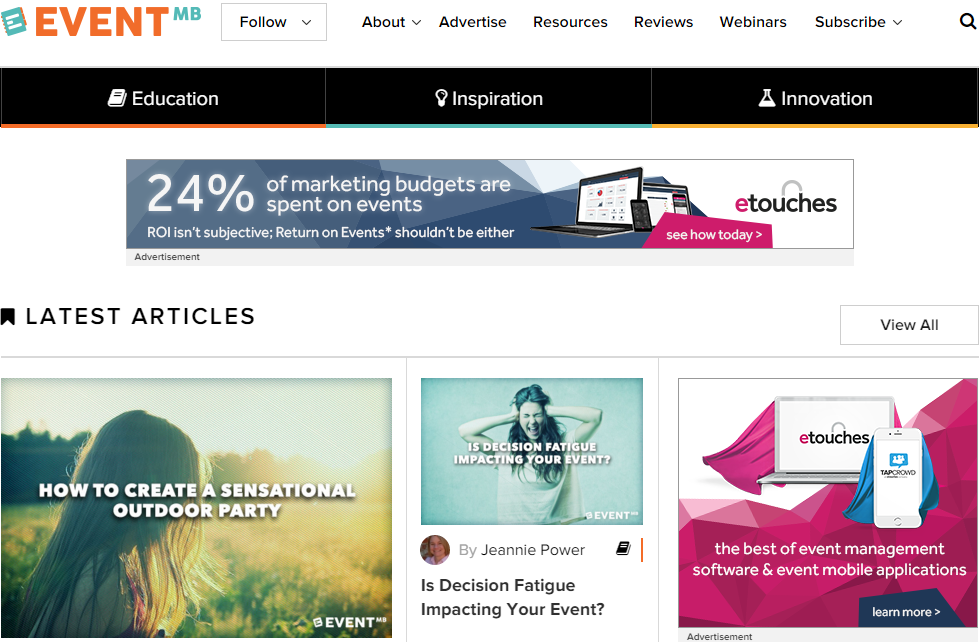 Started in 2007 by Julius Solaris, EventMB is an amazing resource when it comes to event planning. You'll find resources for everything you might need from event management to wedding planning. They release an annual report "10 Event Trends" that gives a research backed outlook of the trends happening in the year to come, and yearly editions of "The Event App Bible", an analysis of event mobile apps. Go ahead and bookmark it!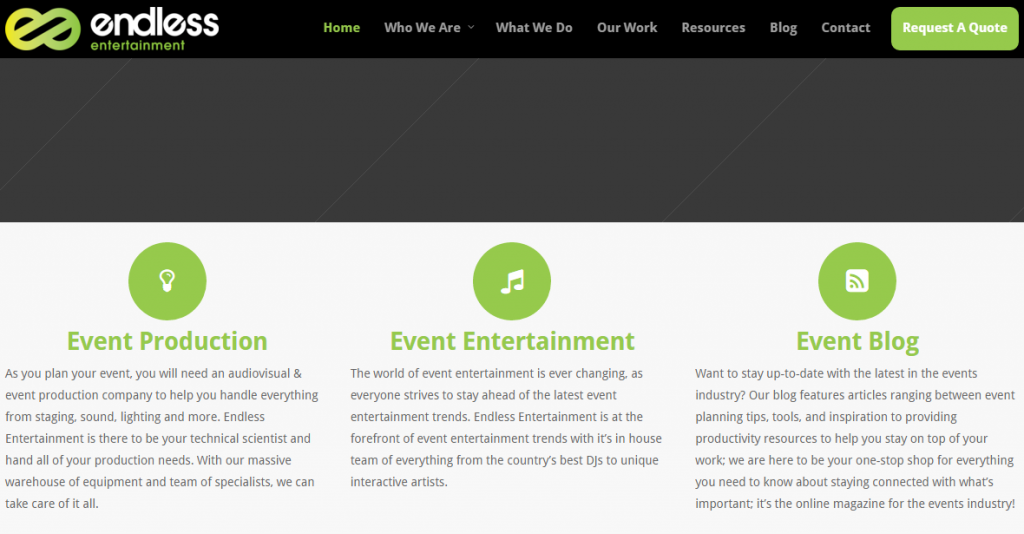 If you are interested in event production and entertainment or you need event planning tips, tools and inspiration, this can be your go-to source. Their mission is to make the event planning and production process easy by creating an equation to provide the perfect solution.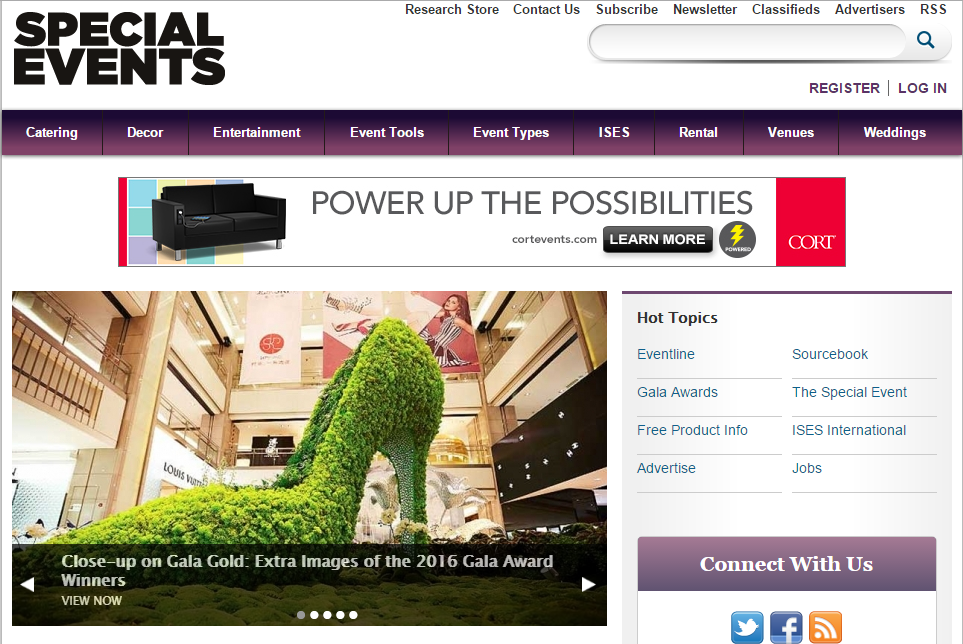 Your source for latest news and trends in catering, trends in decor and design for any type of event, event tools, event types, latest news from the International Special Events Society, and much more. Get inspired by their photo galleries and read the stories of successful people from the industry.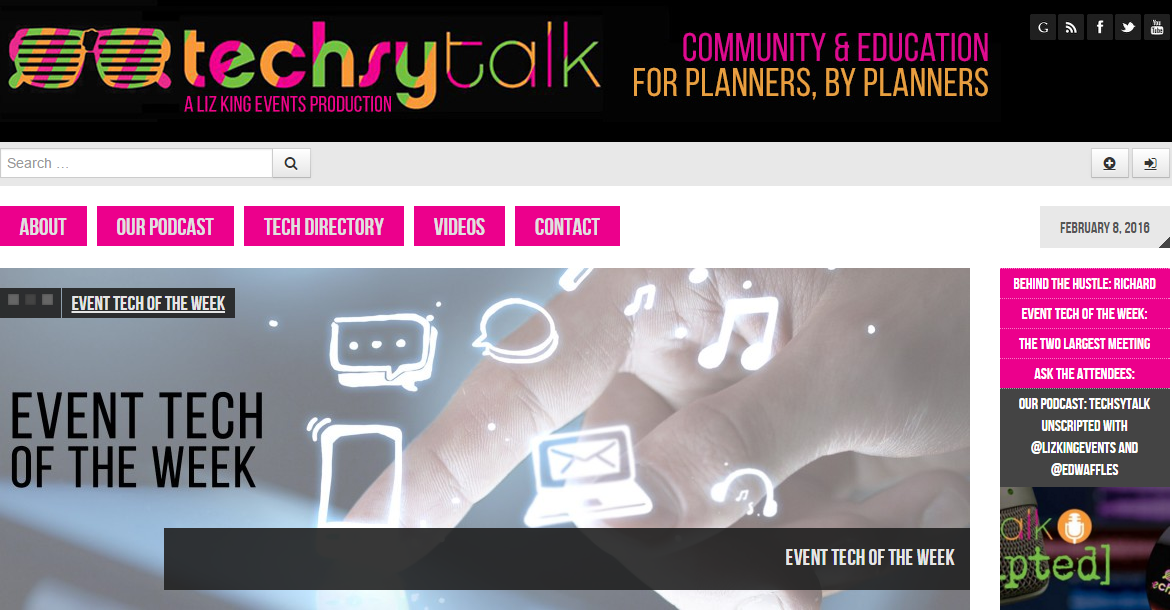 Techsytalk provides informative and engaging resources with a focus on social media and tech savvy event planning. Find out about the new technologies, tech events and mistakes, time management tips and much more.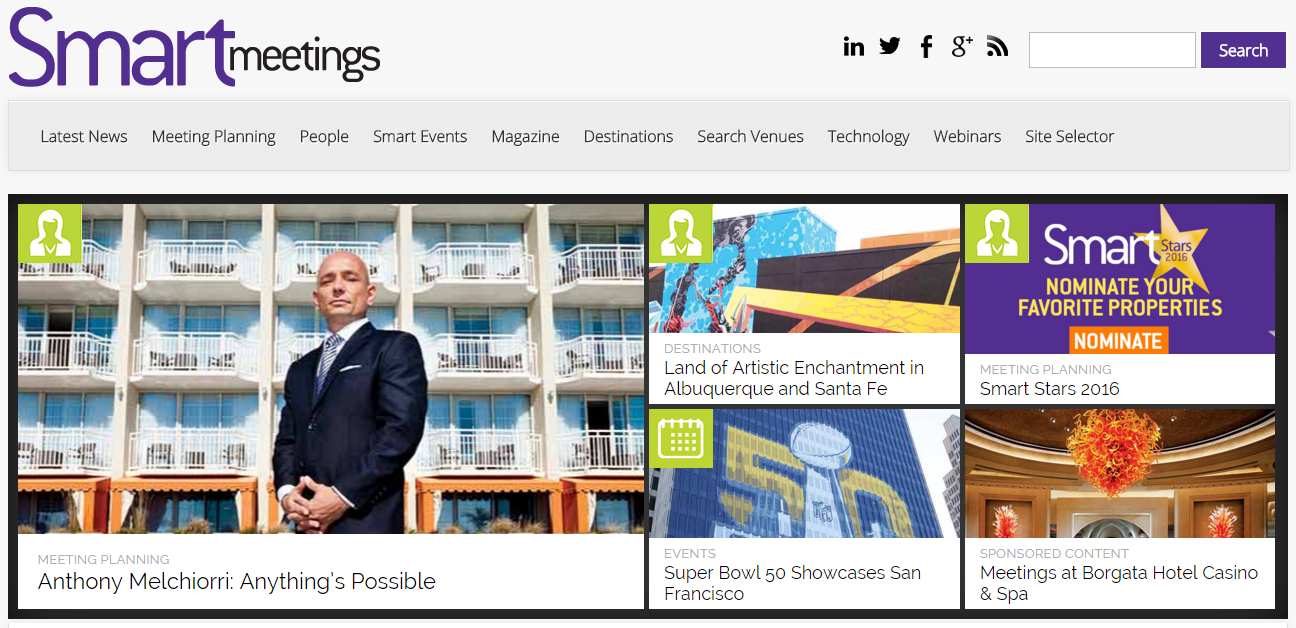 This site is a great resource for corporate event planning. You can check the latest news and trends, find speakers for meetings, see upcoming events, find out more about useful apps and gadgets for this industry or read their online magazine. They also offer a Venue Finder location tool.
Get inspired for your next event!
Tip: For a great event management, you'll need an online event registration form. Whether you are holding a party to celebrate the release of a new product, organizing an educational event, running a workshop or throwing a holiday party for your clients and employees, with CaptainForm you can quickly set up an event registration form and easily manage it.
Our drag and drop editor helps you collect basic information like contact data, but also additional information such as guests preferences when it comes to music, food or beverage. You have the option to add images and Google Maps to provide the necessary directions to the event.
Additionally, you can turn your registration form into a powerful online order form with payment integration and collect participation fees. Wanna know more? Here you'll find a quick guide.
The following two tabs change content below.