As the climate switches from a heavy winter to a beautiful spring, we prepare to witness new WordCamp events worldwide.
Here are some of the events you should keep an eye on in March:
WordCamp Paris, France – March 9, 2018
The full program will be covered in a single day.
The WordCamp team in Paris believes that the community should be open to everyone. In fact, they are committed to creating a friendly, safe, and welcoming environment for all participants, regardless of gender, sexual orientation, disability, ethnicity, or religion.
An additional goal of this code of conduct is to increase the number of members of the open source community by encouraging participants to discover and strengthen relationships between what we do and the community as a whole.
Here are some of the speakers you will be learning from during this event:
Maxime Bernard-Jacquet: Trainer and consultant specialized WordPress, with 10 years of experience. Also entrepreneur, front / back developer and organizer of the Grenoble meetup.
Group photo
Benjamin Pirson: After 4 years spent in an agency, Benjamin founded Noomia on January 1, 2010. 8 years so that he accompanies SMEs and large accounts in the realization of their web presence. First webdesigner, now more rated project management, Benjamin strives to show (and sell) that WordPress is one of the best solutions to run a website.
Benjamin Lupu: Digital director of the Jeune Afrique (media) group, Benjamin has been using WordPress since 2008 for his projects. He is speaker and co-organizer for meetups and WordCamps. Benjamin is also active in the collective Uncategorized Creations, creator of the extension WP-AppKit (to realize mobile applications and PWA connected to WordPress).
At the end of the day, all the participants are invited to make a group photo.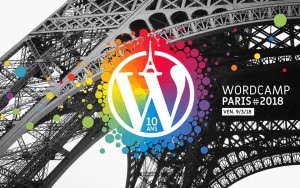 Miami, MARCH 16-18TH, 2018
WordCamp Miami is an non-profit conference 100% run by volunteers. It is the 9th annual WordCamp held in Miami.
The target audience includes: loggers, marketers, students, ecommerce store owners, coders, designers and even kinds.
The event will have the following activities:
– A full-day workshop for those who never used WordPress, developers, and freelancers who want to improve their freelancing.
– Three full days of talks (over 60 speakers from Miami to Australia), sessions, networking opportunities, and opportunities to talk with experts and representatives.
– Even if you don't use WordPress we have talks and workshops on general web technologies, SEO, content creation, branding, social media, branding, security, and more.
– Kid's workshops, panels and activities on the weekend
– A "Happiness Bar" staffed over the weekend by knowledgeable WordPress users to answer web related questions
Some of the speakers that will have your attention will be:
Rodrigo Donini – is a nerd, developer, teacher, husband, dad, curious about all the things around him and not necessarily in this order. He is speaker, WordPress evangelist very involved with the community and currently is Toptal Software Engineer living in the south of Brazil.
Josh Pollock – Josh Pollock is the founder and lead developer of Caldera Labs, creators of Caldera Forms, a drag and drop responsive form builder for WordPress. He is also a WordPress core contributor, author of two books about WordPress development and a member of The WPCrowd.
Matt Cromwell – Matt is Head of Support and Community Outreach at GiveWP.com and WordImpress.com. He is the author of several popular free plugins and the Lead Admin of the Advanced WordPress Facebook group (which boasts over 30K+ members).
After the event, all participants are invited to an after-party.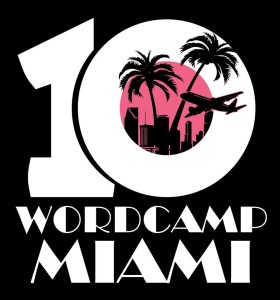 WordCamp Oslo OSLO, NORWAY March 2–3, 2018
WordCamp Oslo will be 2-3 March 2018 at Kulturhuset. Kulturhuset has a long tradition of bringing people together in the heart of Oslo.
The conference is for everyone who uses, develops for and does business with WordPress.
The event will start with a contributor day full of workshops and other hands-on work with anything WordPress.
Here are some of the speakers:
Jimmy Rosén – Jimmy Rosén is the founder of Angry Creative, one of Scandinavia's largest WordPress & WooCommerce agencies. Passionate about open source, process development and Brazilian jiu-jitsu.
Kaspars Dambis – Kaspars is a professional WordPress developer and core contributor working at XWP from home in Riga solving the toughest web publishing challenges for some of the largest online publishers. He has created many free and paid WordPress plugins, themes and developer tools, and has been blogging about all of that at kaspars.net since 2007.
Tess Needham – Tess Needham is a Technical Account Engineer with the WordPress.com VIP team at Automattic. Before Automattic, she worked as a freelance WordPress consultant, helping small businesses make the most of their WordPress websites. She is from Australia but now lives in the San Francisco Bay Area, where she also dabbles in voiceover acting and photography.

WordCamp Lagos LAGOS, NIGERIA March 10, 2018
The event will take place at THE CIVIC CENTRE, OZUMBA MBADIWE AVENUE. If you are planning to attend this event, please check if you need a visa to enter the country. You can request a letter of invitation from the organisers through a form on their website.
Among the speakers, you will see:
Kabolobari Benakole – Kabolobari Benakole is the Experience Lead at Softcom Ltd, one of Africa's fastest growing technology company connecting people and business with meaningful innovation for societal change. KB is also the creator of 22, a culture and exercise of calm. Some of his thoughts can be found at https://do22.co/updates.
Truston Ailende – Truston Ailende is the Founder and CEO of Dreamquest Multimedia, an edtech company with a focus on African languages, history and culture.
He is a teacher, author, game developer and engineer with over 10 years of programming experience for a variety of platforms covering desktop, web and mobile.
Nabeel Molham – Nabeel Molham is a WordPress specialist and has 10+ years of Web Development experience. He started working with WordPress on version 2.9, this led him to be accepted on codeable where he currently works as a contractor for Skyverge. You can find his resume here and you can view his Git repo here.
Attendees are invited to put on their dancing shoes, as the event will be followed by an after-party.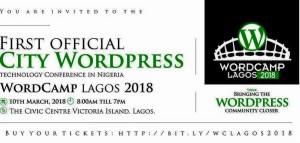 If you participate in any of the wordcamp events, please let us know in the comment section below.
The following two tabs change content below.
Latest posts by Ioana-Rebeca Glitia (see all)