The friendly and professional WorldCamp atmosphere will gather enthusiast once again in February 2018. Here are some of the most important events:
DRACHTEN, THE NETHERLANDS February 9–10, 2018
The first edition of WordCamp Noord-Nederland 2018 will be held at Schouwburg De Lawei in Drachten
The WordCamp North Netherlands starts on Friday 9 February. Under the guidance of experienced "colleagues" you can work on all disciplines of the WordPress project.
Some of the many speakers will be:
– Remkus de Vries: Remkus de Vries has been working with WordPress professionally for more than 12 years and works as Manager Partnerships at Yoast and also knows a few things about WordPress maintenance .
In addition, he has been responsible for WordPress Nederland , the translation team and the forums. In 2009 he was one of the founders of WordCamp Netherlands and in 2013 of WordCamp Europe .
Wendy Weel & Kelly Eekhof – Wendy is (WordPress web builder since 2011 by Van Ons, WP Meetup Heerhugowaard, co-organizer WCEU) and Kelly (Graphic designer co-organizer WCEU)
Together they are Strong in Media with more than 11 years experience in marketing. They have gone together since 1/12/16 and this also has to do with a professionalization. Strong in Media is a marketing agency that is run by West Frisian sobriety. It pops with enthusiasm, fun and teamwork. There is a strong chemistry between the members and that creates an enthusiastic collaboration. But still with the West Frisian sobriety, what you see is what you get.
Erwin Manten – Erwin Manten is the founder of Pixl, an online marketing agency from Leeuwarden. In his work Erwin works daily with the online strategy of companies and organizations in a large number of branches. In his work he uses as much data as possible. Data-driven marketing is one of the most important aspects in which Erwin and his team distinguish themselves.
Working together is also an important part of Pixl's philosophy. Collaborate with the clients, but especially with other professionals. Developers play an important role in the collaborations. In his presentation, the power of marketing in combination with technology will therefore be emphasized.
We expect that the event will be a major success due to the great organisation and amazing speakers.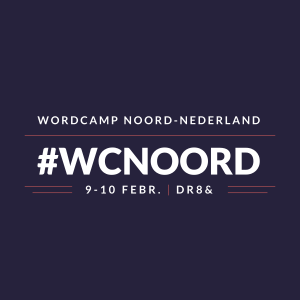 PHOENIX, AZ, UNITED STATES February 16–17, 2018
WordCamp Phoenix will be held at Galvanize Phoenix, a 90,000 technology and learning campus in the heart of the Warehouse District in Downtown Phoenix.
There was a major interest in volunteering for this event and the list was closed soon after the announcement.
One of the speakers, Aaron Campbell said: The internet is the single most effective information sharing tool in all of history. We can build on the work and progress of others in a completely unprecedented way. The implications for the progress of humanity are both serious and exciting! But it's also in danger. Find out why I think open systems and the open web will steer our future or how the lack of them will ruin it."
The event will be followed by an afterparty.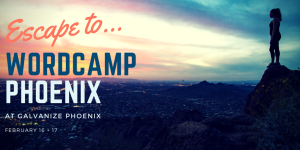 BANGKOK, THAILAND February 17–18, 2018
The event will take place at Petchakasem Road, Bangwa, Bangkok, Thailand
For WordCamp Bangkok 2018 is the 4th WordCamp held in Thailand. It's a WordPress event that everyone is waiting for. This is a great opportunity for people to get to know each other, share knowledge and experience.
All Thai and foreigners can participate in the event
Some of the main speakers will be:
Ongart Visarnpat – Currently responsible for maintaining the server and website of government agencies and owner of an online advertising company.
Oravee Smithiphol – Author of more than 10 books and co-founded at Content Shifu. Her experience includes crafting and managing digital projects including many online publications.
Rahul Bansal – Rahul's WordPress journey began in 2007. Over a decade he has worked as a professional blogger, freelance WordPress developer, and currently heading rtCamp – an enterprise-grade WordPress agency. In parallel, he has contributed to the WordPress community in different ways such as a WordCamp speaker, organizer, polyglot editor, theme & plugins developer.
The event will be followed by an after party at Suvarnabhumi Airport, Ratchaprasong Road.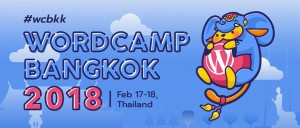 If you will take part in any of the above mentioned events, please share with us your thoughts and experience.
Have a great day everyone!
The following two tabs change content below.
Latest posts by Ioana-Rebeca Glitia (see all)