Images play an important part when it comes to improving your website's speed. More often than not, images are the resource of the largest size on your website. Therefore, optimizing your images is essential for a good loading speed (which, in turn, is very important for SEO) and a smooth user experience. ShortPixel is an extremely useful compression tool that allows you to optimize the size of images extremely fast.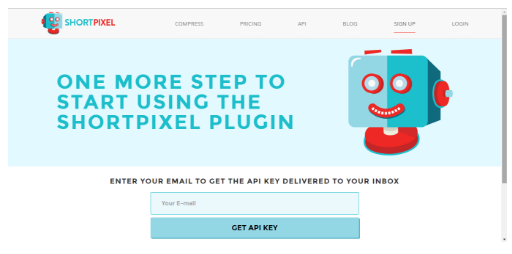 The basic workflow consists of uploading images to your site's Media Library. The images are then sent to ShortPixel's cloud servers and, based on your settings, the crunching starts. ShortPixel supports many image formats, such as PNG, JPG, GIF (and also PDF documents, as a bonus!), and is compatible with any ecommerce plugin, slider or gallery.
Probably the best thing about ShortPixel is the fact that the image quality stays the same after compression. You can choose between lossy and lossless compression, but even with the lossy option enabled (which sizes down the image more) the difference between the original image and the new one is imperceptible. Furthermore, you can optimize images in bulk and you can always revert to the original, if needed.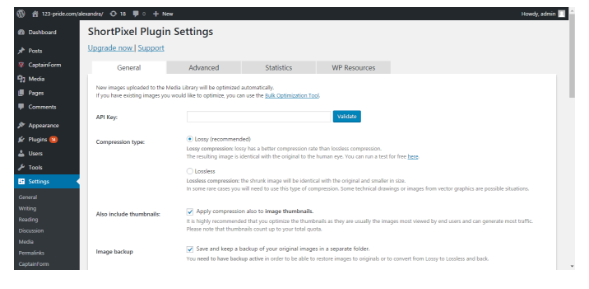 The plugin also comes with an API for developers. Find out more about it here. In terms of pricing, there are two main options: monthly and one-time plans. The monthly plans are: Free, Short, Large and XXL.
One-time plans are One-Time 10k images, One-Time 30 k images and One-Time 50 k images. For larger compression needs, the company provides enterprise plans.
ShortPixel also provides a free plan which allows you to optimize 100 images per month.
You can install the plugin on multiple websites or on a multisite instance using a single API key, and you will benefit from great support on any service plan.
The Statistics section comes in very handy, allowing you to easily see what impact ShortPixel has on your website. You can see the average compression rate and the amount of disk space and estimated bandwidth saved.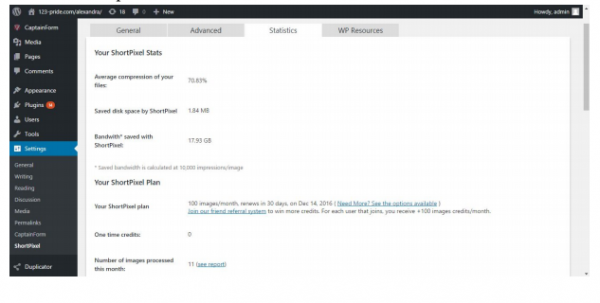 To wrap it up, ShortPixel will compress your images for a better website performance while preserving the image quality. So you have all the reasons to give it a try!
The following two tabs change content below.