Recently, we spoke to one of our CaptainForm users who told us how they got to use our plugin and how it has helped them on so many levels. So we thought we should share their story.
The Association for Culture and Tango in Romania provides trainings of Argentine tango for free in their locations. Since 2016, the team started a new project – European Erasmus+ Project. Along with partners from 5 countries, the association hosted the biggest tango event of this year.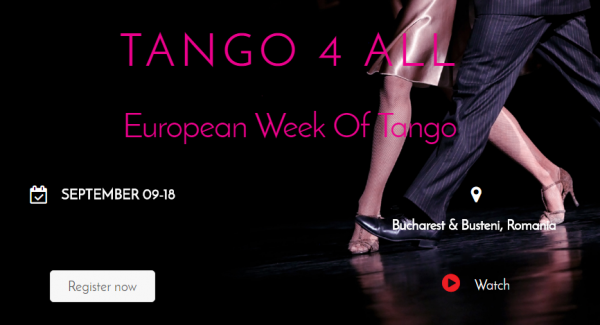 But in order to focus on their main priorities they needed to ensure that everything runs smoothly by tracking registrations within the website, registrations built especially for this event.
They collaborated with a company to help them build the website and together, they started looking for a way to track the full registration process, ticketing and additional functionalities. 
They found one but the WordPress registration form that they began using didn't really prove to be helpful due to their very specific needs such as having the price changed based on users' selections. They needed an end to end, innovative solution for tracking not only registrations but also participation at the events and possibly printing out tickets. Seemed unattainable but through research, they found 123ContactForm and soon discovered the company's dedicated WordPress Form Builder Plugin, CaptainForm. They quickly realized it was the perfect match. 
The fact that CaptainForm is directly integrated with PayPal was an important aspect for them as they had registrations also outside the country. Moreover, the Google Drive integration allowed them to have registrations directly sent in Google sheets. 
The association now has a clearer and faster process of registration than with any other tool so they never miss a chance to dance.
 They're now planning to use CaptainForm for a survey that will be spread in over several countries and the fact that CaptainForm supports translations directly within itself is just perfect for that. 
This is how The Association for Culture and Tango in Romania uses CaptainForm. How about you? Share your story and your ideas with us! We'll make it work.
The following two tabs change content below.