In an era where software companies come and go, we are proudly celebrating the 3rd year of beloved Captain Form plugin.
Throughout our journey, we've successfully helped hundreds of businesses and individuals collect their data in a risk-free environment through digital web forms.
Here is a short summary of our recent activity and future plans:
– We've participated in multiple events, one of them being the 2018 WordCamp Europe hosted in Belgrade.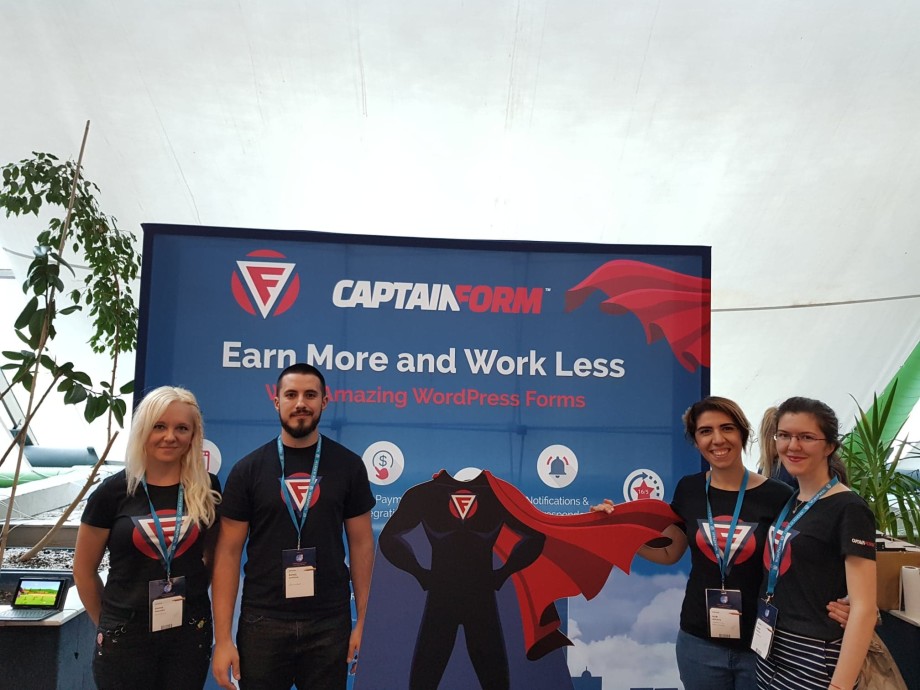 – We started to collaborate with other WordPress companies such as Visual Composer and Codeable. We are continually seeking new partnerships and we will keep you updated each time.
– Some new cool form-building features are on the road-map and will be released for a better user experience.
– The next WordCamp Europe event we will attend as sponsors will be hosted in Berlin in 2019.
Words cannot describe how grateful I for being part of such an amazing team! There are so many people I'd like to thank, starting with my awesome colleagues. You guys rock!

I would also like to take this opportunity to thank all our users and followers. We would not celebrate today if you wouldn't trust us enough. I hope that our professional service contributes to the success of your businesses.
Thank you everyone.
The following two tabs change content below.