If you have problems finding the widget, check if you have the latest version of the CaptainForm plugin installed on your website. You may go to the CaptainForm main site and download the latest version.
Once the plugin is updated, go to the Appearance → Widgets section of your WordPress menu and you will find the CaptainForm widget as seen in this screenshot: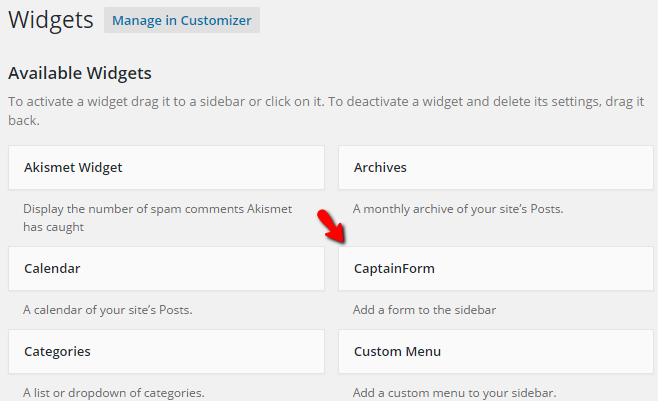 If you encounter any other problems, please contact our support specialists at support@captainform.com or leave us a message in the contact form below.