To add Sage Pay to your order form, select your form and go to its Settings → Payments section. The Sage Pay payment gateway is located under the Payment processors subsection, in the Payment Gateway drop down. Just click the drop down, select Sage Pay and use the Add payment gateway button to add it to your form.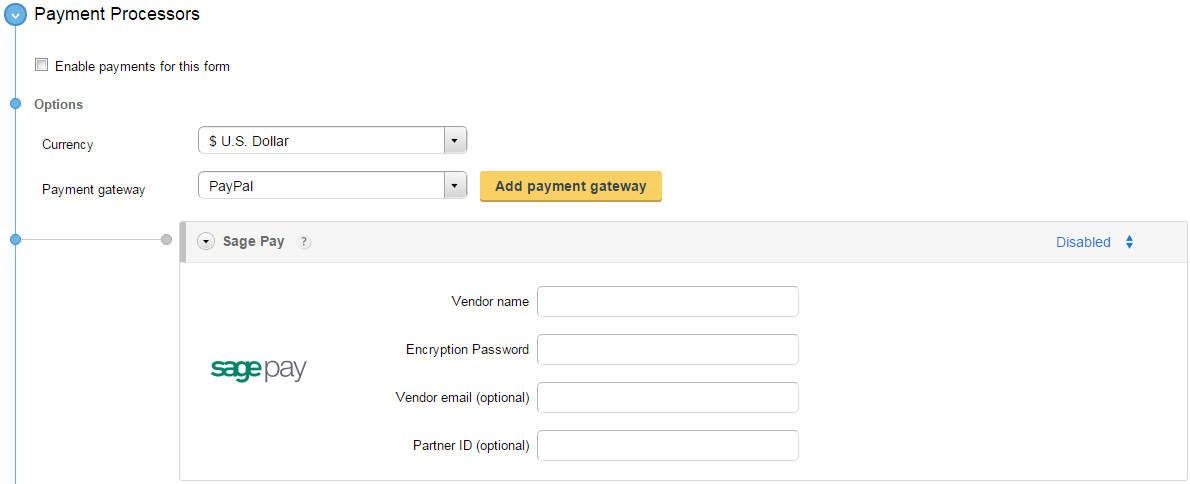 Afterwards, type in your account's Vendor name and Encryption password. Don't know where to retrieve the encryption password? It was sent to you by email, right after your Sage Pay account was created. As for the vendor name, you'll find in your account settings.
Vendor email and Partner ID are optional, but you may add them if you want to. Finally, enable the integration in the top right corner of the box and you will receive payments through form submissions.
If your new to Sage Pay, make sure you have set your currency in your Sage Pay account and set the exact currency on your form.