If you want to add subscribers to your Campaign Monitor lists from the form data that is submitted on your website, the CaptainForm – Campaign Monitor integration is what you are looking for. Without needing to install any add-on, the integration can be enabled in seconds as follows:
1. In your CaptainForm plugin, select your form and go to Settings → 3rd Party Apps.
2. Hover over the Campaign Monitor logo within the apps list and click the Add button. This will add the Campaign Monitor app to your form.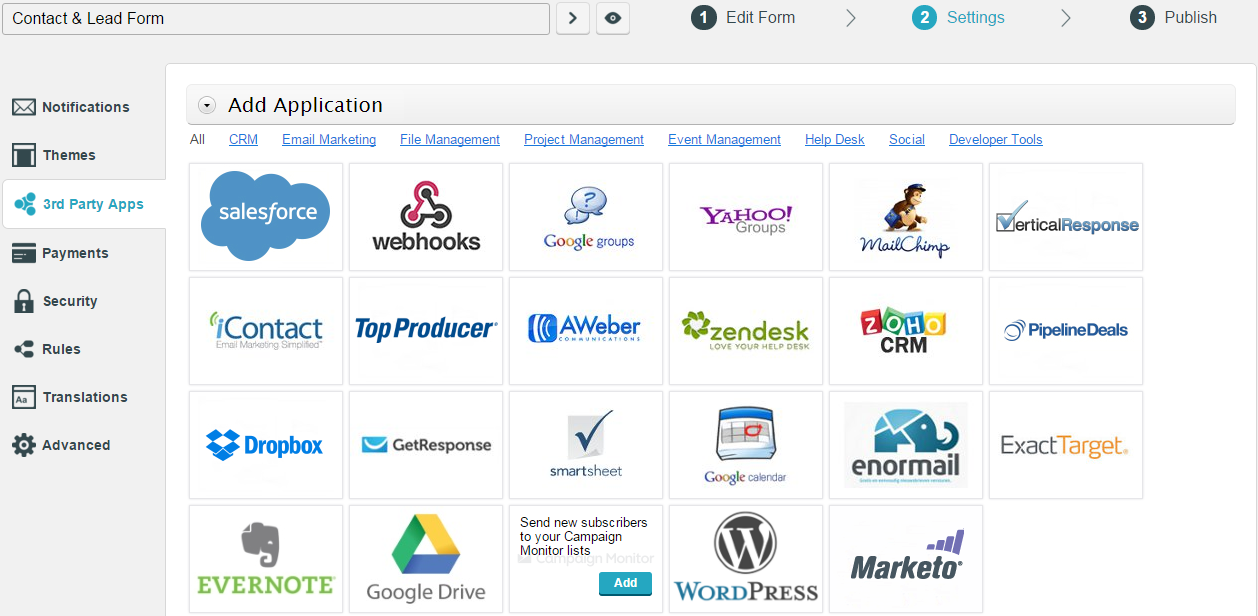 3. Afterwards, use the Connect button that is displayed within the app box.

A request will be sent to Campaign Monitor through an OAuth connection where you will need to authorize your web form for sending new subscribers to your Campaign Monitor contact list through form submissions.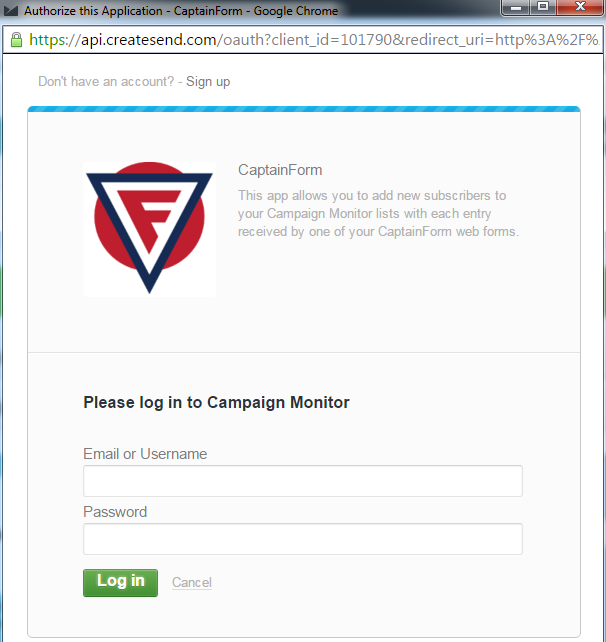 4. Type in the account credentials of your Campaign Monitor account if you are not already logged in within the same browser or/and click Allow Access to proceed.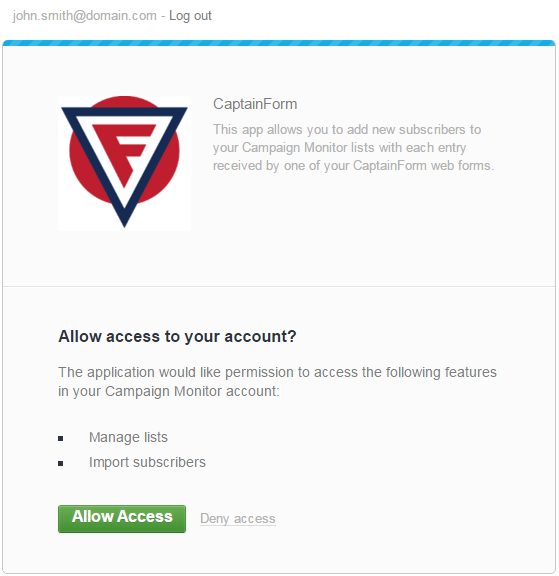 5. Next, use the Customize button to map the form fields with the email and name fields of the subscriber record in Campaign Monitor.

You'll see that you can select the clients and lists where the new subscribers will be sent to. Keep note that the email field must be required on the form in order for the integration to work. Otherwise, your end-users might skip it and the subscription will not be created in Campaign Monitor.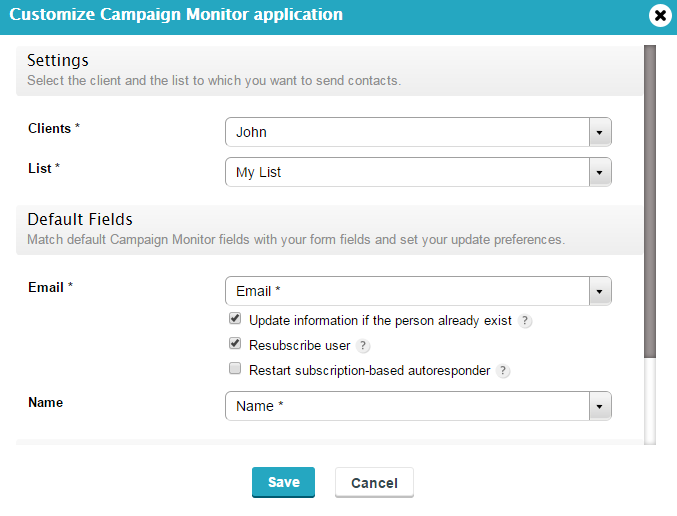 You may update subscribers, resubscribe users based on their email address and send them the subscription-based autoresponder. However, notice that you cannot resubscribe users unless you can update them, as you cannot send them the autoresponder from Campaign Monitor without having checked the previous two options.
Use the Email Handling box to enter the email address that will receive error messages. These will only occur if a submission encountered problems in sending the data to your Campaign Monitor account (e.g. a bad network connectivity of the end-user).
6. Press Save and that's it!
If you want to disable the app, uncheck the Enable box on the top right side of the app. To remove it completely, use the Remove button. For assistance, don't hesitate to contact us through the form below.