With CaptainForm WordPress Plugin you can easily add your own logo to your WordPress form. No coding required.
To do it just go to the Themes section and in the customization panel, open the Logo section.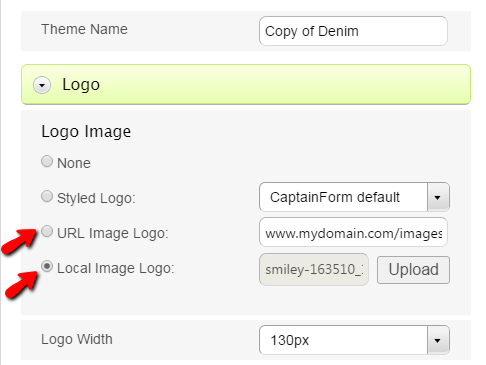 To use your own logo, select one of the available options: URL Image Logo or Local Image Logo. Provide your logo URL (e.g.: http://www.mydomain.com/images/logo.png) or upload it from your computer.
Note: To change the default settings you need to be working on a copy of a template or on a new blank theme.