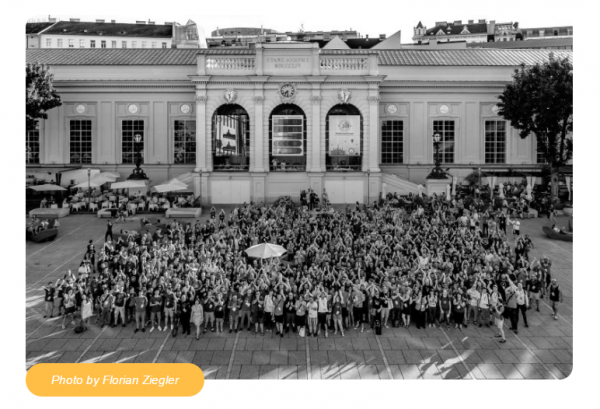 We' re still reminiscing about the amazing time we had at WordCamp Antwerp at the beginning of the month and WordCamp Europe just last weekend. We are happy and proud to see how the WordPress community continues to grow at full speed. WordCamps are indeed a great opportunity to not only meet other community members from all over the world but also to engage in conversations and debates, develop meaningful collaborations and make connections.
We did meet some incredible WordPressers, had interesting discussions, made friends and we even started some exciting partnerships.
WordCamp Europe
Great location, smooth-running schedule, amazing dedication and commitment of the volunteers, insightful talks, in short, flawless organization. Over 2000 people attended the event hosted in the beautiful city of Vienna and there were more than 1000 live stream viewers. Needless to say,  this year's WordCamp Europe was a big success.
Great event concept
Joining the Speed Networking and Tribe Meetups at Leopold Museum gallery allowed us to get to know new people, exchange ideas and learn new things.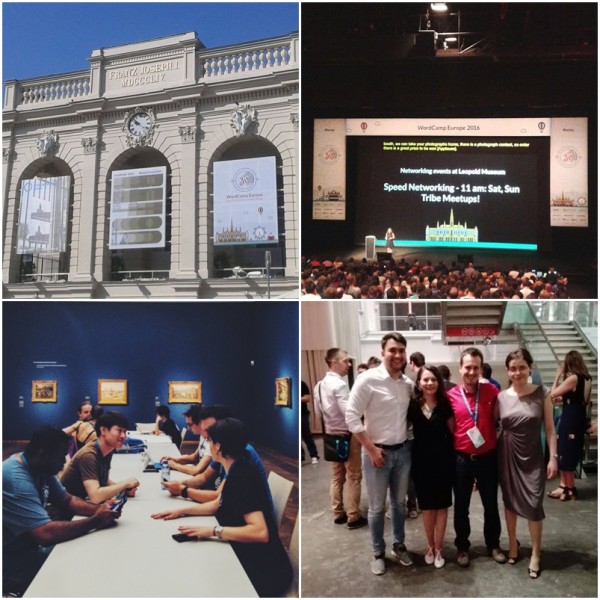 All the talks were truly inspiring, with subjects varying from ads and web design to website security and the speakers were amazing. The co-founder of WordPress, Mike Little, held an interesting talk about the early years of WordPress, Morten Rand–Hendriksen talked about overcoming challenges, empathy and acceptance in design and community, Sonja Leix and Tom Nowell had exhilarating talks about impostor syndrome & handling anxiety, relatable for many of the attendees, Brian Krogsgard' s interview with Matt Mullenweg was delightful as well- just to name a few.  
Finally, we want to say a big thank you to the organizers, volunteers, each and everyone involved in putting this event together and making it a remarkable experience. We feel genuinely lucky to have experienced it and we're already looking forward to seeing everyone again!
See the first photos from WordCamp Europe.
The following two tabs change content below.
Claudia Borceanu
Claudia is a Social Media Community Manager at CaptainForm. Her superpowers : insatiable curiosity, calmness in the middle of a raging storm, creativity, ability to think globally, empathy , desire to help others.
Latest posts by Claudia Borceanu (see all)